Ardene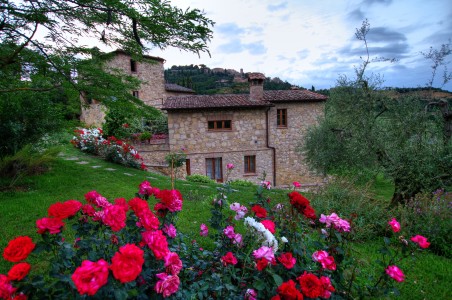 Address: VIE DI VALARDEGNA N°7
Locality: MONTEPULCIANO
Phone.: +39 0578/758648
Cell.: +39 346 8234664
Web site: www.agriturismoardene.it
Email: This email address is being protected from spambots. You need JavaScript enabled to view it.
Ardene is located in Montepulciano and due to its unexpected, innovative and welcoming accommodation facilities it is one of the most exclusive farmhouse of this area. It is a country house in ancient stone and its origins date back to the medieval times. Ardene is the ideal location for reaching the old city of Montepulciano in a short time, walking or biking across the green country. This is the town where the poet Poliziano was born and it rises on the top of the hill which is just behind Ardene. From our estate the so called "Pearl of the Sixteenth Century" shows to our guests its real and intact Renaissance aspect.
Thanks to its position Ardene is an excellent base for touring also the nearby hill towns of Valdichiana and Val d'Orcia Valleys such as Montalcino, Pienza, Monticchiello, Bagno Vignoni, Chiusi, Cortona, Monte Amiata, Siena, San Gimignano, Firenze, Arezzo and Trasimeno Lake, Perugia and Assisi in the green Umbria. The Country House Ardene provides its guests with high level services in a magical, peaceful and unforgettable atmosphere. All the apartments and some rooms are equipped with whirlpool bath, air conditioning, satellite tv, internet connection.
The interior space in "arte povera" has been furnished with care and equipped with every modern comfort. The furniture all in solid walnut and chestnut wood have been skilfully restored thoroughly in its original style. Each bathroom is a real example of luxury and elegance: we have used natural stones and mosaics, the Bisazza's mosaics and gems, handmade Greek frets painted by prestigious craftsmen. The chandeliers have been made in Murano, near Venice. They are unique pieces to leave breathless. The old doors in cypress and nut wood have been well restored as well as the main entrance made of walnut and cherry wood tracing back to 1700. Every suite and apartment has an exclusive fireplace designed by expert craftsmen with stones and ancient juniper trunks.
Photos