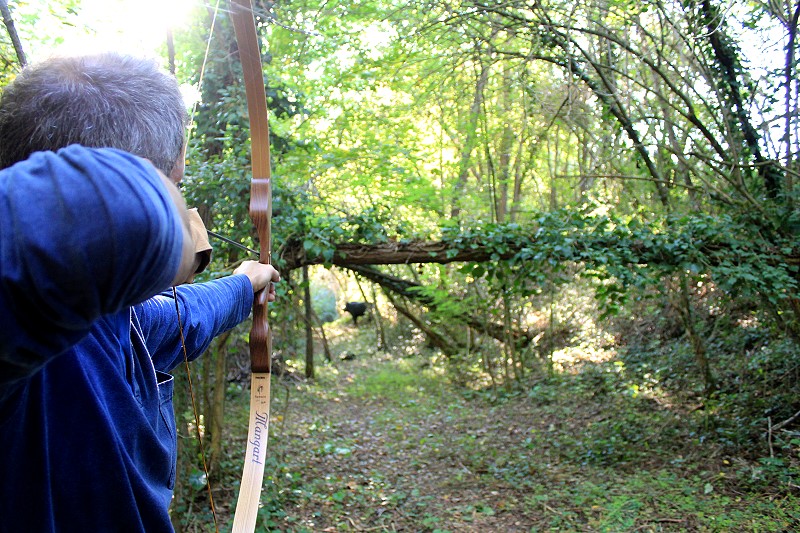 Address: Via Antica Chiusina 12
Locality: MONTEPULCIANO
Ph.:+39 0578.758660
Mob.:+39 333.2300170
Web site: www.ilmolinaccio.com
Email: This email address is being protected from spambots. You need JavaScript enabled to view it.
Along the Salcheto stream in the middle of the woods we have developed an archery range with thirteen 3D targets representing local animals live the wolf, the hare, the wildboar,the goose,the turkey, the pheasant,the fox and others.
It is a pleasant and easy walk that last approx 90 minutes.
You may practice archery with your own bow and arrows or we may rent them to you.
Booking is required via email at This email address is being protected from spambots. You need JavaScript enabled to view it. or call Alessandro at 00393355900311