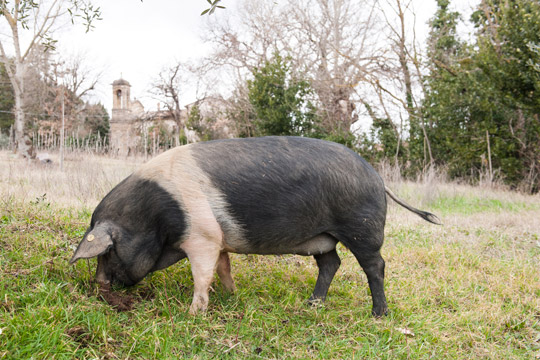 Address: VIA MADONNA DELLA QUERCE
Locality: MONTEPULCIANO
Phone: +39 349/3417301
Web site: www.fattoriamadonnadellaquerce.it
Email: This email address is being protected from spambots. You need JavaScript enabled to view it.
Our farm, set in the heart of Tuscany, breeds Cinta Senese and Grigio della Querce pigs in a semi-wild environment. The latter is a well-known pig breed whose meat is savoury, tender and low in fat.
Both these pig breeds freely graze on our fields, which are rich in olive trees and vineyards, in Montepulciano.
Our farm is located next to the small church of Madonna della Querce, in the middle of the countryside, but only 3 km far from the centre of Montepulciano.
Our offers are farm walking tours, tastings of our products, picnic under our olive trees, snacks in the middle of our vineyard, and the chance to go vegetable harvesting with us in our vegetable garden.
Besides, among our centuries-old trees you will be able to enjoy a wonderful view over Montepulciano and the Chiana Valley that will leave you breath-taken.
Please, get in touch with us for further information about the tours and tastings.